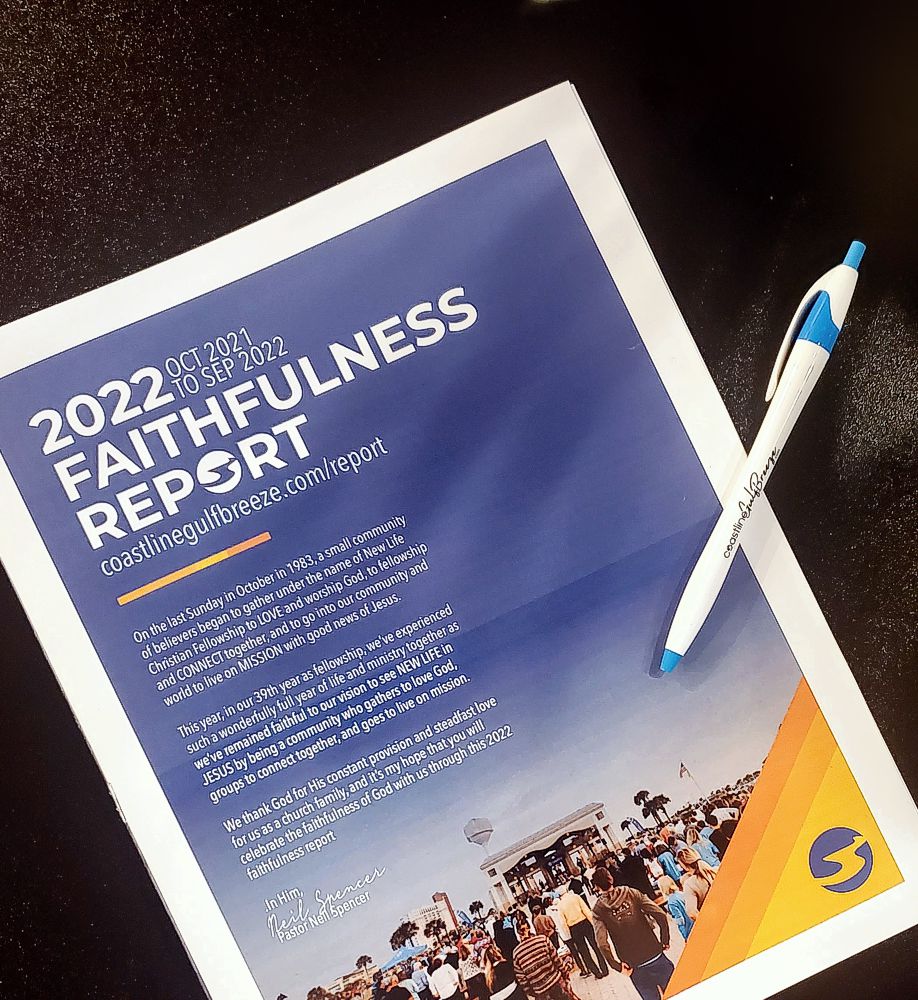 2022
FAITHFULNESS
REPORT

On the last Sunday in October in 1983, a small community of believers began to gather under the name of New Life Christian Fellowship to LOVE and worship God, to fellowship and CONNECT together, and to go into our community and world to live on MISSION with good news of Jesus.
This year, in our 39th year of fellowship, we've experienced such a wonderfully full year of life and ministry together as we've remained faithful to our vision to see NEW LIFE in JESUS by being a community who gathers to love God, groups to connect together, and goes to live on mission.
We thank God for His constant provision and steadfast love for us as a church family, and it's my hope that you will celebrate the faithfulness of God with us through this 2022 faithfulness report.
In Him,
Pastor Neil Spencer
2020/2021 YEAR IN REVIEW
What a year in the life of Coastline Calvary Chapel Gulf Breeze.  God continues to bless us!  We started September 2020 by facing the destruction of Hurricane Sally, but ended the year with a fully functioning facility and significant growth in every ministry.  Our staff has almost doubled as we strive to SEE NEW LIFE IN JESUS all along our Coastline.   To browse more of what happened from September 2020 to September 2021, download our printout here!