The first step to learning more about Coastline...is to sign up for our FREE FirstSTEPS Breakfast!  Here you will:
DISCOVER more about the history and vision of Coastline.  
DISCERN how your unique personality and giftings fit in perfectly at Coastline.  

To stay informed of what is happening at Coastline, download our CHURCH CENTER APP!  Here you can access our calendar, register for events, join a connect group, and more! 
CHURCH CENTER on GOOGLE STORE  >  
CHURCH CENTER on APPLE STORE APP >
Once you download the CHURCH CENTER APP, search for "Coastline Gulf Breeze" and join!  That's it!

In addition to learning the Word together in our Sunday Morning services at 9AM and 11AM, we are also reading through the Bible together.    
"Daily in the Word" is a chapter-by-chapter reading plan. Each weekday, we post a short video devo explaining or expounding on the day's reading.    It's easy to get involved. Just download the schedule and start reading with us!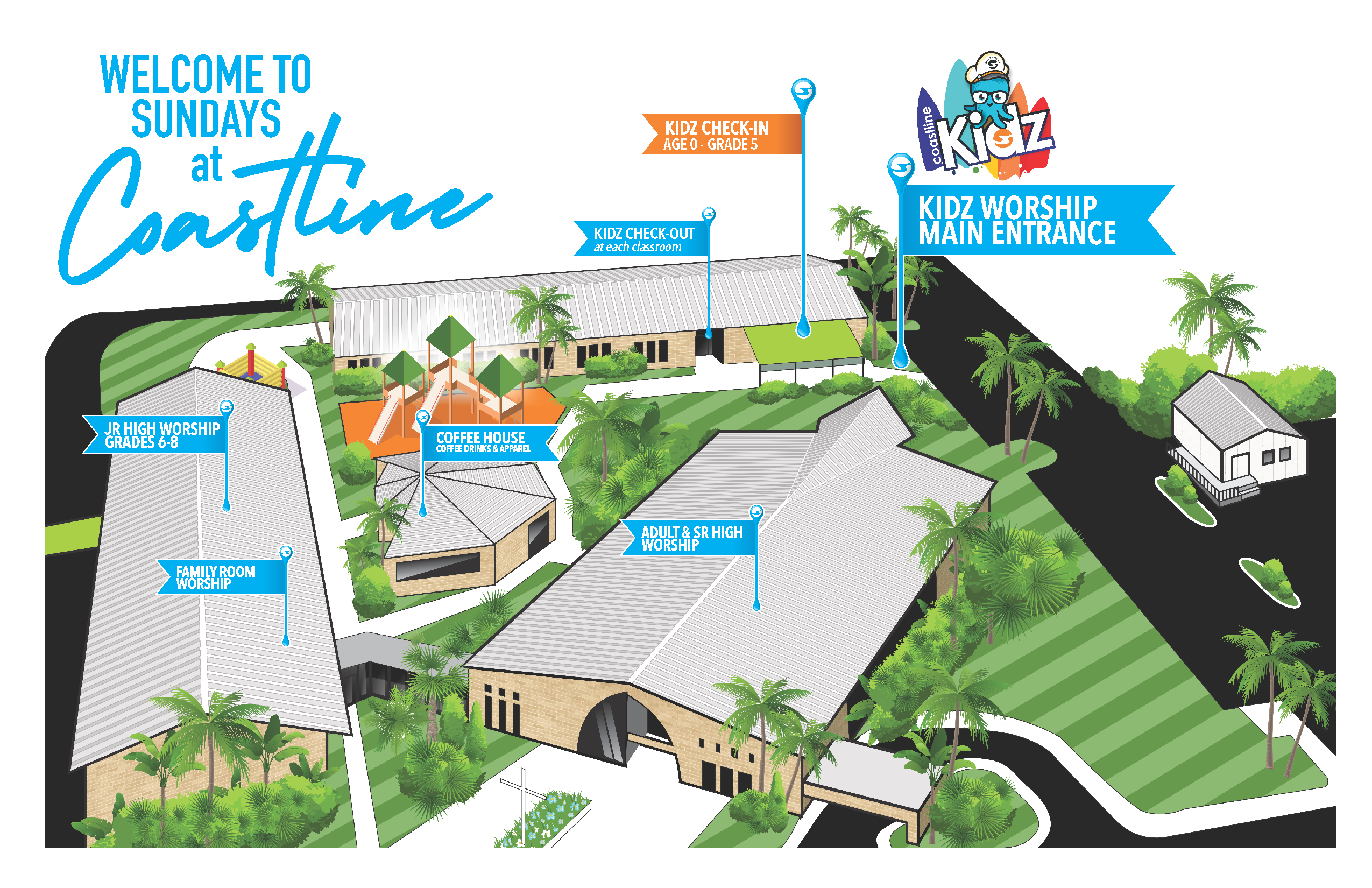 FREE GIFT FOR YOU
RightNow Media is a Christian entertainment and Bible Study streaming service ... think of RightNow Media as the Netflix or Hulu of Christian entertainment and Bible Study content. Coastline would like to give you a FREE subscription to this amazing resource.


CLICK HERE FOR YOUR FREE SUBSCRIPTION TO RIGHNOW MEDIA >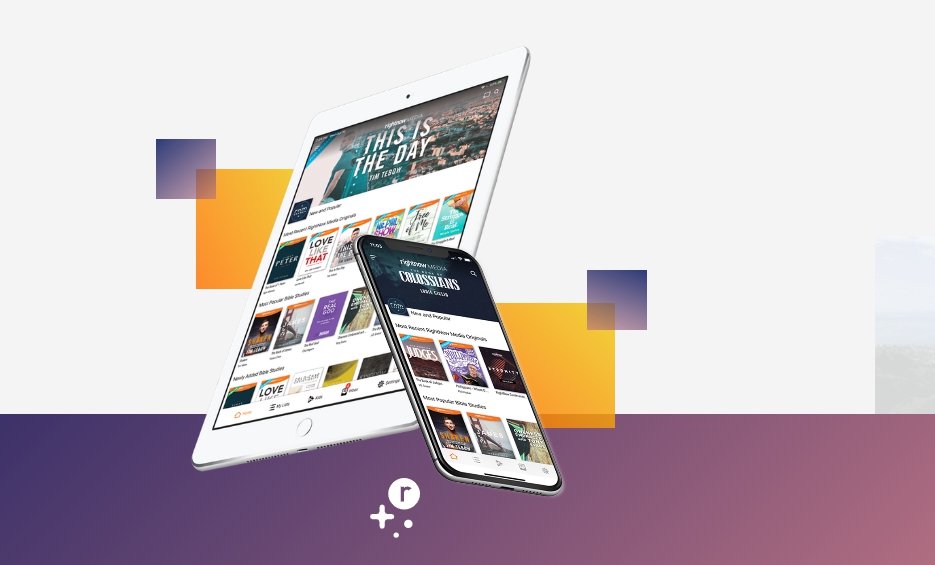 WHAT DENOMINATION IS COASTLINE?
Coastline is "non-denominational," but we are a part of the Calvary Chapel movement (learn more at calvarychapel.com). We also encourage you to watch the movie www.jesusrevolution.movie to understand how this movement began.
WHAT IS COASTLINE'S APPROACH TO PREACHING?
Calvary Chapel is most known for it's emphasis on teaching the Bible verse-by-verse.  This accomplishes two main things: 1) It allows us to learn the Word in context of the verses surrounding it, and 2) it creates disciples with a better understanding of God's Word.
WHO IS THE PASTOR SPEAKING TODAY?
Coastline has three very gifted speaking pastors.  These men will rotate teaching through the same series.  Unless we have a special guest, you can be sure one of the following pastors will be speaking: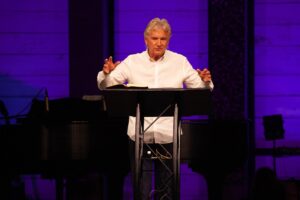 John Spencer, Founding Pastor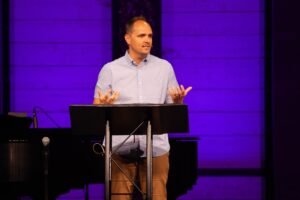 Neil Spencer, Lead Pastor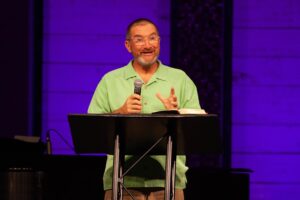 Joe Prestridge, Pastor
WHAT IS COASTLINE'S APPROACH TO WORSHIP & MUSIC?
At Coastline we strive to create an environment where people feel comfortable singing and worshiping Jesus as the Bible commands us.  We choose new and ancient songs that are appropriate for corporate worship. Songs that are scriptural and proclaim eternal truths and thoughts we can all meditate on together.  Our goal is to direct everyone's focus on Christ alone - not the band, songwriter, or singers.  For more information about our approach to worship, visit www.coastlinegulfbreeze.com/worship 
WHAT WILL MY CHILD BE DOING IN KIDZ MINISTRY?
COASTLINE KIDZ is a non-stop, fun-filled, learning experience.  Your child will surely be talking about their new friends, their teachers, and what they learned about the Bible!  This ministry includes: 
 > ENGAGING CORPORATE WORSHIP & MEDIA
 > PLAYGROUND TIME
 > CLASSROOM TEACHING, CRAFTS & MORE
WHAT ABOUT STUDENT SERVICES?
JUNIOR HIGH
Students have their own building with a game room, worship room and bible study classrooms.  Students are involved in every aspect of their service: connecting together over games, leading worship, or discussing the lesson together.  Plus, students will be taught from the same text as the adult service.  This is to encourage conversation between you and your student about the Bible. 
SENIOR HIGH 
SUNDAYS: We integrate these students in our Adult Service where they attend and serve in all aspects
WEDNESDAYS: They have their own service, where they enjoy their own student worship environment.
FOR MORE INFO VISIT OUR STUDENT PAGE > 
WHAT IS THE BEST WAY TO GET CONNECTED TODAY?
CONNECT CARD: in front of your seat, you will find a connect card.  Fill it out and drop it in our offering boxes (at each exit door) or give it to someone at our Connect Desk in the Foyer.
FirstSTEPS CLASS:  To learn more about the history of Coastline and how you fit in here, register for our FirstSTEPS class at our Connect Desk in the Foyer, or online at coastlinegulfbreeze.com > Events.
CHURCHCENTER APP: 
CHURCH CENTER on GOOGLE STORE  >  
CHURCH CENTER on APPLE STORE APP >
CONNECT DESK: We have people just waiting to help you at the desk in our foyer, before and after services. 
PRAYER TEAMS: After each service, we have prayer teams in front of the stage.  If you have any questions about Jesus, the Bible, salvation, or would just like to pray with someone...these people will be available after every service.
EMAIL: [email protected]